eMail Marketing
Here at Ignite Interactive, we have partnered two great eMail marketing companies to offer you the best options.

e-Contact System is a unique blend of a a powerful contact resource management (CRM) software with an email marketing system. The system allows subscribers to quickly and easily send their contacts "storyboards", mini-presentations on a wide variety of topics. Users can also create their own presentations and email their contacts links to view.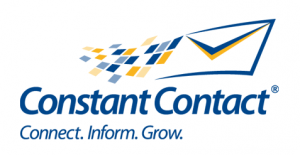 Constant Contact, one of the web's most powerful email marketing applications. Constant Contact allows users the ability to craft detailed, and custom-tailored email messages to a customer base of any size.
Four Key Constant Contact Features:
Hundreds of pre-made templates to choose from. Or, if you need further customization, Ignite Interactive can custom design a template that matches your website's branding and marketing materials.
Constant Contact offers some of the most powerful email list features available. Potential customers can instantly subscribe to your mailing list, and even select areas of your website that are of interest. Constant Contact will work with you to ensure your email campaigns are SPAM-CAN compliant.
Automatically removes the addresses of customers who opt out of your list.
Constant Contact also features powerful analytics tools to monitor click-through rates and email open rates. The analytics tool even tracks users who open your emails.
Contact Ignite Interactive and we'll help your business signup for a free 30-Day trial with Constant Contact.